WE do a topic, then we do a sketch.
Every day.
First topic is:
SPACE MONKEY

NICK'S

My inspiration for this is from Beethoven's 12th in which Beethoven sings "Yo bitch there be a fucking monkey with mechanicals arms and i'm naked with your woman"
CHRIS':
I really meant the arms to be that long..
ALEX'S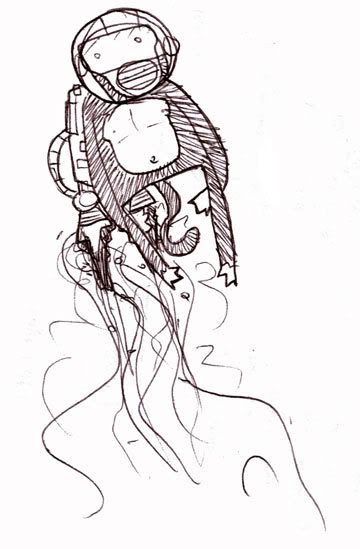 Yeah of course he's in space, he's wearing a helmet and everything